record STA 21 – record system 20 technologies for light to medium-heavy applications
Based on the record system 20, the record STA 21 has been modified to meet the requirements of light to medium-heavy door applications. Both have the same system, enabling the interactive exchange of information between control, sensors and electronic remote control unit.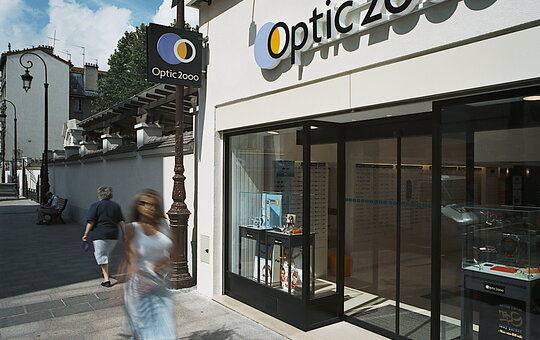 Benefit from record system 20 cutting edge technologies
The majority of the record STA 21 components are taken from the famous record system 20, which has a thoroughly proven track record in global markets, but fitted with smaller, lighter electrical motors and a specially modified control.
The record system 20 actively communicates between operator, sensors and remote control, enabling constant monitoring of the status of individual components, further enhancing their functionality, safety and security. Our engineers pay particular attention to ensure their long, trouble-free life. Together with these core priorities of product development, it is the carefully thought-out details that make record's door systems so popular among customers. By pre-defining door movements, unnecessary triggering of opening impulses can be eliminated. Undesirable opening movements (so-called "ghosting") such as self-triggering caused by movements of the installation's own door leaves can be eliminated entirely, thanks to system 20's self-learning capabilities.
Responsible for the whisper-quiet operation typical of record products is our refined gear and roller technology, augmented by profile end guides and parts made from special low-noise plastic.
Tasteful Design
All applications share the same profile system, which features clear, elegant lines, and an attractive overall design. These many design options allow our door systems to be integrated equally harmoniously in a building, or become a style feature.