About record – your global partner for entrance solutions
The agta record Group is among the world's leading manufacturers of automatic door systems. Group headquarters are located in Fehraltorf, Switzerland, where the Company produces and supplies high-quality products to its global markets via subsidiaries in 17 countries and more than 200 agencies all over the world.
When H.H. Bunzl established the Company in 1953, he could not have imagined that it would soon grow into one of the world's leading providers of door automation systems. Then, as now, the driving force behind agta record has been to continuously strive to fulfil customers' needs and requirements. Today, agta record employs more than 2,600 people worldwide, developing and producing high quality, innovative solutions for the widest imaginable range of applications.
The product range includes sliding, folding, swing and revolving doors, airtight and hygienic doors, fire and smoke resistant doors, one-way door systems, high-speed gates for industrial applications and safety doors for use in escape and rescue routes. agta record also manufactures telescopic, round and angled sliding doors, as well as burglar resistant models. Door system peripherals are all record in-house developments, and manufactured exclusively by record in Switzerland.
agta record is also justly proud of its range of maintenance services, which ensure that record automatic doors function smoothly and fault-free all over the world.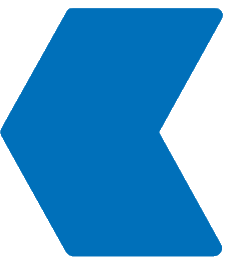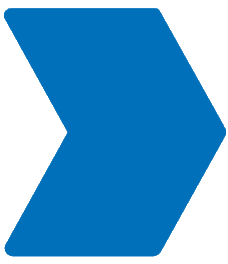 your global partner for entrance solutions
The first chapter of our company began in 1953 selling door drives, which were at that time a brand new product. Today, over 60 years later, our automatic door systems are in use worldwide, maintained by hundreds of service teams. Around 94'000 new record drives are sold every year in more than 50 countries.
Our Group of companies manufactures, sells, installs and maintains not only high-quality products in the field of doors and shutter doors, but also building automation systems (door control and monitoring). The Group develops all the components for drives, controllers and peripherals at their production sites in Switzerland, USA, Germany and France, providing the drive behind the steady growth of the last few decades.
Our subsidiaries in Europe, USA and Asia and our many years of experience in the field of mechanics, sensors, electronics and software for automatic door systems and peripherals make us a highly competent and reliable partner.
The customer is at the center of both the development of our products and their letated services. We are open to new ideas and methods.
The full satisfaction of our customers with the quality of our products and services is our most important goal and crucially important. We implement creative solutions, as only the constant renewal of the range of products and services can secure the success of the Group in the future.
The issue of maintenance and inspection enjoys a special status at record. Our products are designed for extreme longevity, so with the passing of time they may encounter changes to various statutory rules and provisions. In order to enhance customer convenience, our maintenance contracts are designed to provide personalized solutions that can be varied to suit the customer and provide the right kind of support to meet legal responsibilities in maintaining and caring for the installation.
Name and headquarters
record Group
Allmendstr. 24
CH-8320 Fehraltorf (Zurich)
Switzerland
+41 44 954 91 91
+41 44 954 92 00
info@record.group
http://www.record.group
CEO
Markus Kast
Core business
Development, distribution, installation and maintenance of automatic doors and their peripherals
Established
1953
Employees
More than 2,600 people in the agta record Group worldwide
Production
94,000 door operators per year; currently over 1,000,000 automated entrances in use worldwide
Quality management
ISO 9001 since 1994
Environment management
ISO 14001 since 2015
Direct presence
13 countries in 4 continents (Europe, North America, Asia and Australia)
ASSA ABLOY
We joined the ASSA ABLOY Group in September 2020. For more information, please visit the website: http://www.assaabloyentrance.com/en/
Company prochure: ASSA ABLOY Entrance Systems