record RC SWING – safety sensor for swing doors
The record RC SWING safety sensor is directly mounted on one or both sides of swing door leaves, and functions as ride sensor. Its active infrared light curtain prevents collisions of the door leaf with persons or objects. Thanks to its slim design, it can be easily positioned on the door leaf.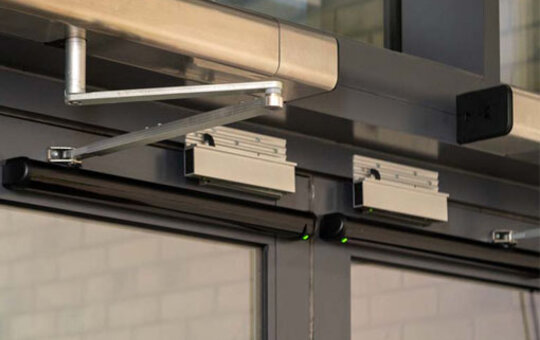 Multiple active infrared modules can be built into a sensor strip, which is necessary for wide door leaves in order to cover the entire opening area. In addition, the width of the sensor housing can be individually adapted to the door leaves, and the result is a very clean appearance, as the two or three integrated modules do not protrude visually.