record BDE-D – electronic control unit
The mode of operation is selected intuitively using the BDE-D electronic remote control; the display features text in the language of your choice. The convenient and user-friendly BDE-D remote control can also be used to set or modify application-specific door parameters such as opening and closing speeds, opening widths for reduced opening, duration of open times, etc.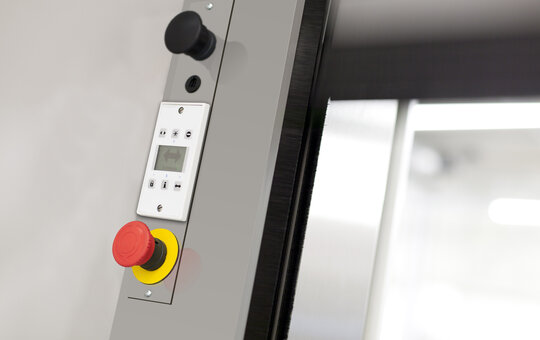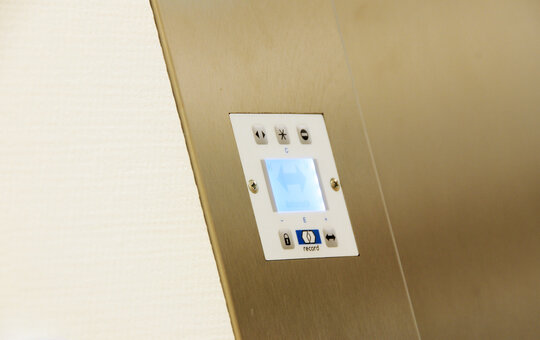 The BDE-D electronic control unit is a convenient input and output unit for the control and programming of control units in record door openers. Logically arranged pushbuttons permit an intuitive operation of the door and navigation through the drivespecific menu structure. The LCD display with background lighting provides data and information regarding the status of the door by means of symbols and plain text messages. Several languages are available for selection, which increases the user friendliness on the one hand, and facilitates service interventions on the other. The connection to the controllers takes place via the CAN bus in each case.