C 127 X Offset – Underfloor swing door drive
A well-established principle in the development of our products is their striking smoothness as well as the best quality and performance spectrum.
With the improved C 127 X Offset underfloor drive, a swing door drive has been designed that operates even under full load and emits no more than a quiet hiss.
Thus, the new swing door drive enables, on the one hand, an almost noiseless door movement and, on the other hand, the complex requirements for underfloor drives can be met without any problems.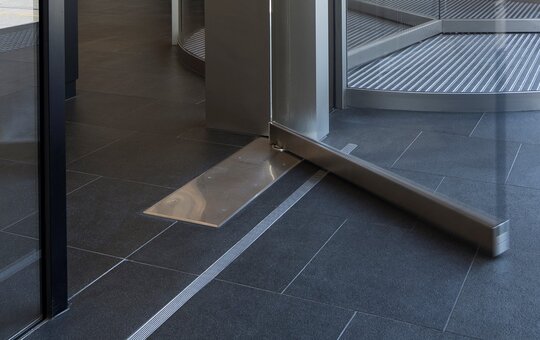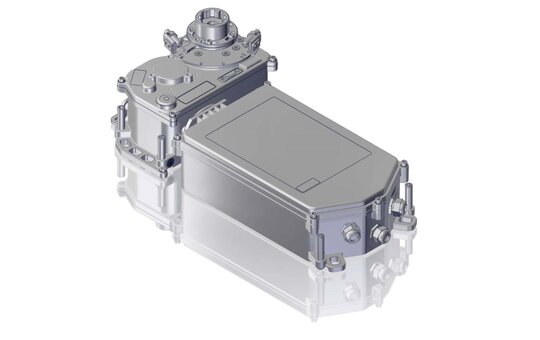 Invisible record drive – proven, powerful and noiseless
Experience, competence and reliable technology from record have been combined in the development of C 127 X Offset drive. Thanks to its modular design and flexibility in adapting to the existing door, the C 127 X Offset can be used for a wide variety of applications. Extremely quiet and with high dynamics, even heavy doors weighing up to 600 kg are moved effortlessly.
By constantly improving our record products, we have achieved a new standard for underfloor drives with the new C 127 X Offset - IP class 69 certified!
The concealed drive supports the design freedom of the discerning architect. The easy-to-maintain system is recessed into the floor - covered under the floor covering if required - and thus blends harmoniously into any doorway area.
Fully integrated; encapsulated against dirt and liquids
The drive module of the door is placed in its own housing and protected from mechanical influences. Cable feed-throughs for connecting release devices or optional safety sensors are sealed watertight with cable glands.
The strong and improved encapsulation against dirt and moisture according to protection class IP 69 enables unrestricted suitability for everyday use. Melting snow or rain water, as well as washing liquid from floor cleaning machines do not effect the C 127 X Offset underfloor drive.
The C 127 X Offset underfloor drive is suitable for single and double-leaf frame or all-glass doors. The operating modes can be conveniently selected using the BDE-D electronic operating unit. The backlit display informs you at any time about the current operating status of the door in the national language and in plain text.
Furthermore, we offer a range of sensors and matching accessories matched to our products, which stand out due to their excellent triggering behaviour, maximum reliability and optimum safety.