record C 127 – Concealed underfloor drive for swing door
A well-maintained principle in developing our products is how extremely quiet they are during operation. The prime example of this is the record DFA 127 designed for the automation of swing doors, that is virtually silent even when being utilized fully. With the underfloor installation option now on offer, noise levels are reduced even further whereby the door can no longer be heard moving.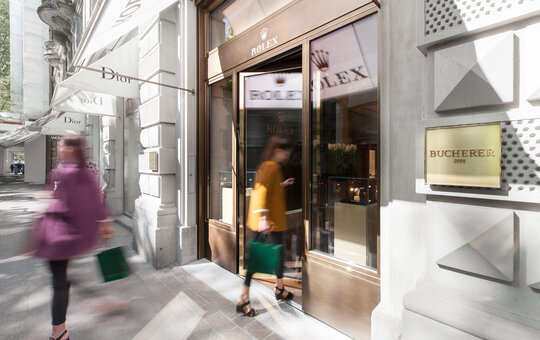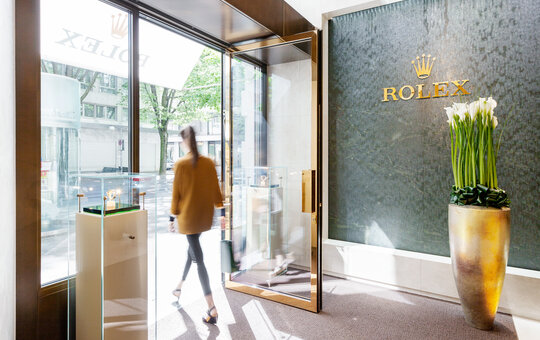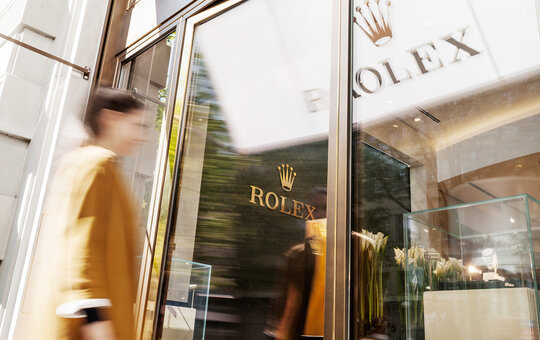 Invisible record drive – tried and tested, powerful and silent
The record C 127 underfloor drive for swing doors adds another type of application to the range of the DFA 127 product range that has been truly tried and tested for many years. Experience, expertise and reliable technology from record have been combined in the development of this drive. Due to its modular construction and its flexibility in adapting it to the existing door, the record C 127 can be used for the most diverse applications. As it is extremely quiet and has a high level of momentum, even heavy doors weighing up to 400 kg can easily operated.
The concealed drive supports the design flexibility available to the sophisticated architect. The easy-care system is sunk into the ground – if necessary concealed underneath the floor covering – and thus harmoniously blends in with the entrance area.
The door leaf is driven by means of a lever arm, either directly, in which case the lever arm may simultaneously function as a lower door mounting, or with the aid of a sliding arm, as is required in the case of doors already hinged.
Fully integrated; encapsulated to repel dirt and liquids
The drive unit is placed in its own housing, where it is protected from mechanical influences. Cable bushings for connecting actuating elements or optional safety sensors are sealed with watertight cable glands.
With the end stop integrated in the drive, door stops affixed to the floor can be dispensed with. The strong encapsulation to avert dirt and moisture in accordance with Protection Class IP 67 ensures a virtually unlimited suitability for everyday application. Puddles of melted snow and ice or rainwater, as well as washing liquid from floor cleaning machines, do not impair the record C 127 underfloor drive's operation.
The record C 127 underfloor drive is suitable for single or double-leaf framed glass doors or all-glass doors. The operating modes can easily be selected by means of an electronic BDE-D operating unit. The backlit display informs you about the current operating status of the door at any time in the language of the country and in plain text.
We offer a range of sensors and matching accessories, coordinated with our products, which excels through outstanding actuating performance, the highest degree of reliability and optimum safety.