record PROTECT EXV 25 sliding door
The record Bomb Blast Resistant Doors are security enhanced single or double doorsets, surface fitted, with or without side panels, which are manufactured to strike a balance between easy public access and the high levels of security required in high risk areas.
Typical applications
All security sensitive locations could benefit from the Bomb Blast Resistant automatic door solution. One of the primary objectives was to develop a solution which maintained the appearance and operating characteristics of the doors so that they would be relatively inconspicuous and therefore be acceptable for wider applications in the public environment.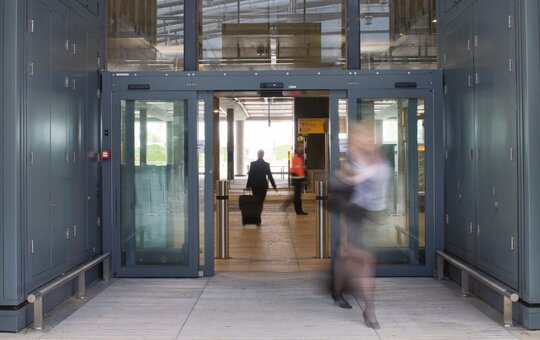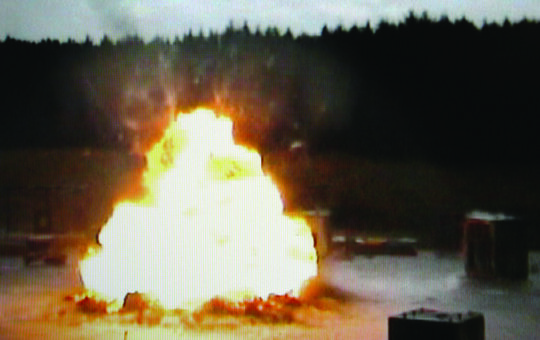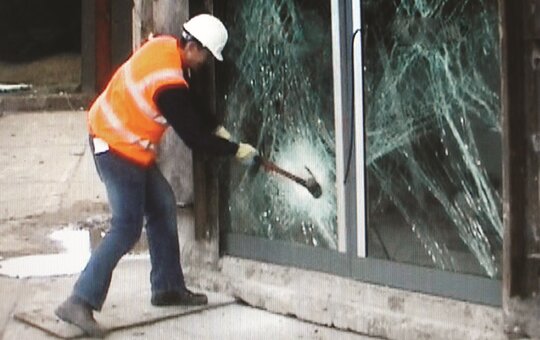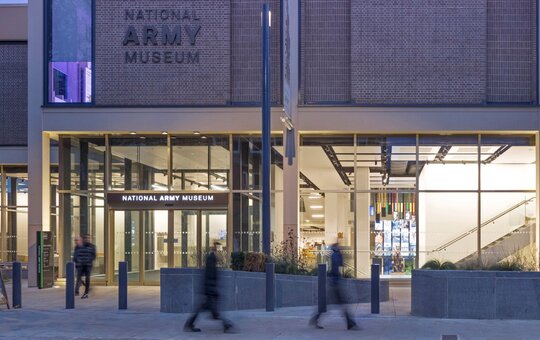 Benefits
doors can withstand the blast overpressure effects of an explosion
can protect occupants or passers from high velocity shards of glass and the effects of a door being projected into an occupied area
The ability to respond to customer's specific application requirements is something that sets record PROTECT EXV 25 apart from many of our competitors. We are able to develop special solutions to suit special applications. This may be to suit architectural or constructional details for example, or to incorporate a specific access control security system. Development of specific solutions has included a two year development programme in association with British Airport Authorities on Bomb Blast Resistant Doors for Terminal 5 at Heathrow Airport.
Construction
Enhancements for Blast Resistance
Stronger profiles to the supporting head track and running system
Drives and operating system to suit the heavier door leaves
Operator fixed to structure with heavy-duty bolts
Bespoke, heavy-duty door profiles
Glass structurally bonded into the door
Multi-laminate glass with anti-shard capability
Bespoke heavy-duty floor guide
Testing replicates a 100kg TNT explosion at 45m and 25m distance
It is important that specifiers recommend doors for high risk facilities which correspond with quality standards. Testing was carried out by TPS Explosion Engineers in accordance with GSA and ISO criteria which equates to a 100kg TNT bomb at 45m and 25m distance. The described testing was supervised by TPS Explosion Engineers according to the US General Services Administration (GSA) and the international Organisation for Standardisation
(ISO) standards using a single bomb blast for each test rating. A bi-parting glazed door with a clear opening of 2 020mm and 2 200mm in height was mounted internally to replicate the weakest location from a bomb blast perspective.
Test 1
was a combined GSA C and ISO EXV 45 - equivalent to a 100kg TNT explosion at 45m distance. The test door achieved a Pass grade with a Hazard Category rating of Very Low Hazard for both test standards.
Test 2
was a ISO EXV 25 test - equivalent to a 100kg TNT explosion at 25m distance. The test door achieved a Pass grade with a Hazard Category rating of Low Hazard. The test door was also subjected to a sledge hammer attack simulating forced entry to determine the retained level of security post explosion.
Technical specifications
As this is a high security product we do not publish details in public. If you are interested please get in touch with your sales contact.