record K 31 – three-leaf revolving door
Three-leaf automatic or manual revolving door which is available in various design options.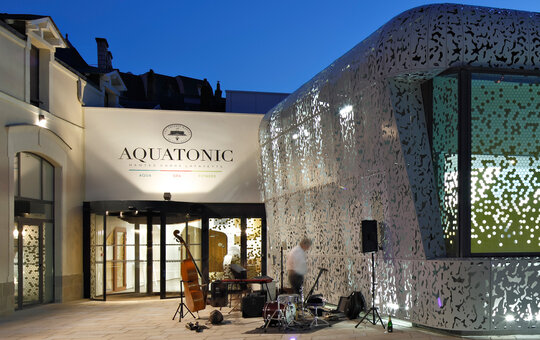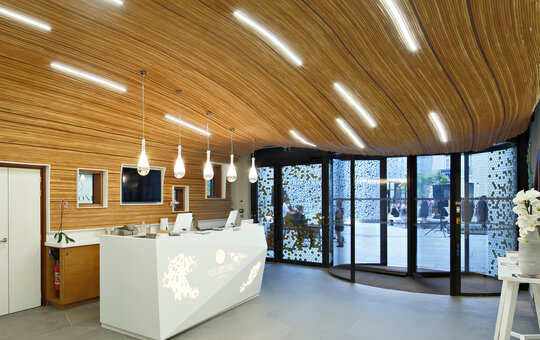 The record K 31 three leaf revolving door is available with optional showcase (for diameters of 3 100 mm and up), night shutter and a break-system. You can choose between the tried-and-tested ceiling-fitted drive, and the invisible under floor drive, finished in RAL or anodized in any colour, or the all glass model, which has especially transparent aesthetics. For ease of use for wheelchair users or people with disabilities, the record K 31 can be fitted with a switchable control to reduce speed.
Every 3-leaf automatic revolving door provides a very comfortable 120° wide compartment for any user and person.
The canopy structure is made of a solid and strong steel structure including thermal insulation and clad in aluminum plates along the pelmet and closed with a standard dust cover. The ceiling underside is closed with segmented aluminum plates that provide a solid and perfect flush view.
Highly engineered and reliable drive components ensure a smooth and safe operation at all times.
Burglar resistance class RC 2 or RC 3 according to EN 1627 for increased safety requirements as an option.